Welcome to FFG
Apply now and become part of our team
Good reasons for joining FFG
We have long recognized how crucial it is to our success to focus on our employees. That is why we offer you many additional benefits and a pleasant working atmosphere.
Stay mobile:
We pay for your Deutschlandticket and offer the possibility of bicycle leasing (Job Rad)
Continuous growth:
Thanks to a wide range of opportunities for further training and qualification
Earn what you deserve, recreation included:
With an above-average salary plus vacation pay (€600.00 gross), recreation allowance (€156.00 net), 13. Remuneration (€2,600.00 gross) and 30 vacation days per year
Our contribution to health and preventative occupational medical care:
With an employer-funded company pension plan and company health management, which includes such benefits as:
Fitness training
Back fitness
Subsidized Bäderland MultiCard
Food & cooking boxes
Help quitting smoking
Anxiety and stress management
All that speaks in our favor
Check out what over 30 employees have to say about FFG as an employer.
To Kununu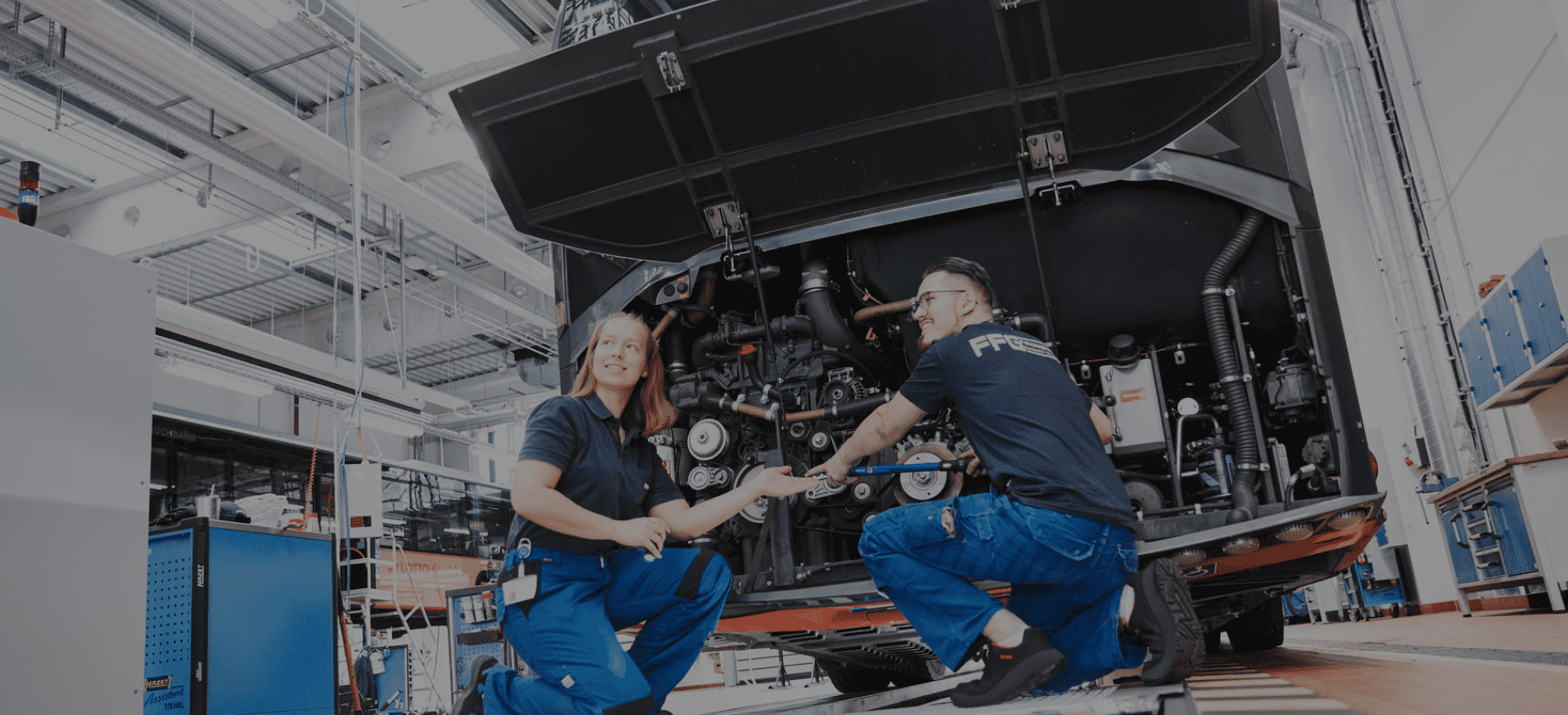 We are looking for you
Apply with us! We are a subsidiary of HOCHBAHN and are looking for experienced and committed employees and will gladly provide the necessary training.
We have long recognized how crucial it is to our success to focus on our employees. That is why we offer you many additional benefits and a pleasant working atmosphere.

We look forward to seeing your application!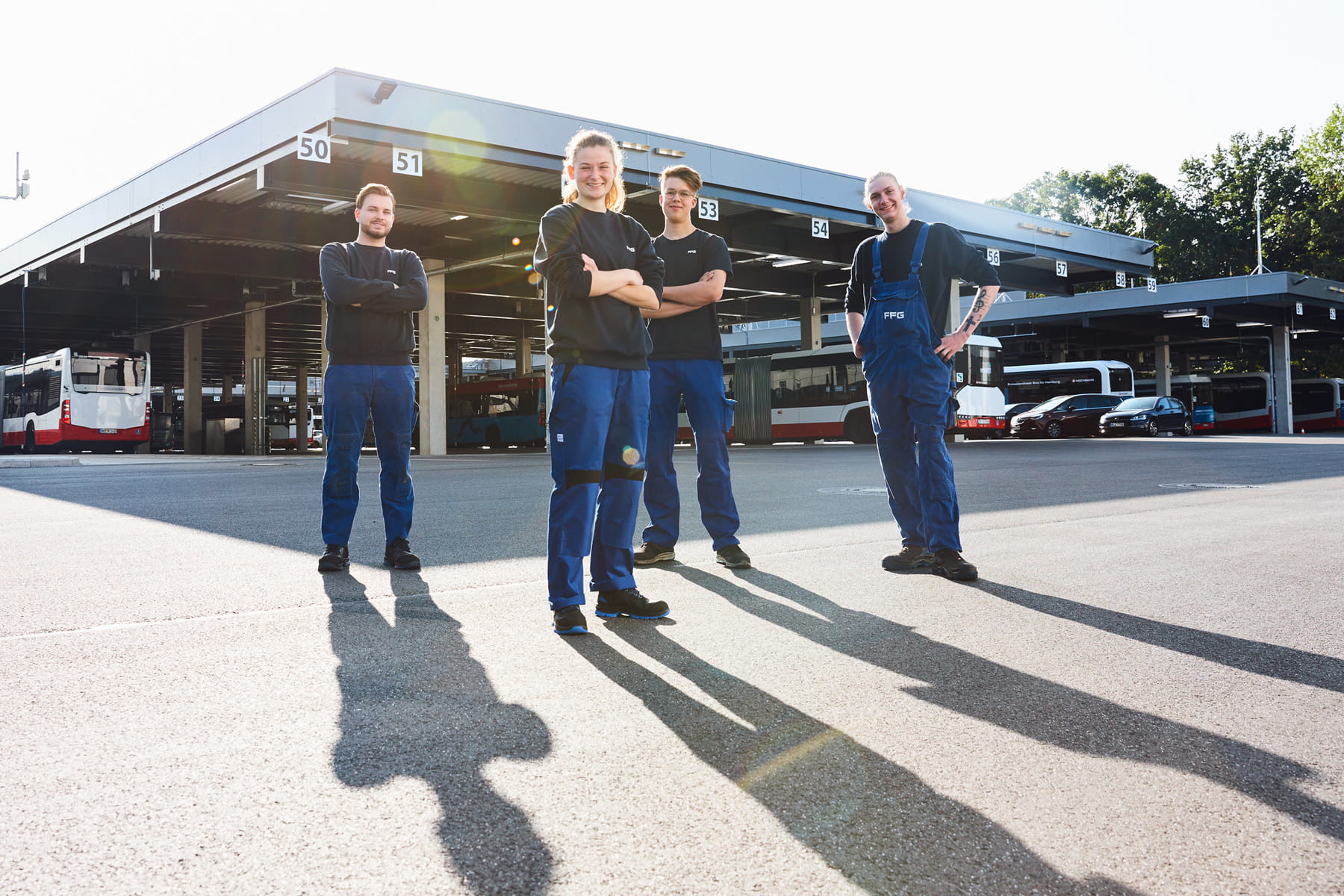 FFG as an employer
When around 1,100 HOCHBAHN buses transport their 1.2 million passengers in Hamburg and the surrounding area from A to B every day in an increasingly sustainable way – that's because of us! As a subsidiary of Hamburger Hochbahn AG, we at FFG provide perfect technical and engineering support for their vehicles. And thus keep the entire city on the move.
We can always rely on the commitment of our approximately 320 employees: In a family atmosphere and at modern workplaces, our strong teams give their best every day to bring the mobility concepts of the future to the road.
Do you want to be a part of this? Then let's go!
Training at FFG
As an apprentice, you will gain comprehensive insights into your job description. You will also have the opportunity to try out your special skills and put them into practice. After successfully completing this apprenticeship, you will be ideally equipped for your professional career. We will support you in developing your potential. In addition to imparting expert know-how, we will focus on the development of your personality. You will receive continuous constructive feedback until you complete your apprenticeship. Experience a wide-ranging apprenticeship with exciting tasks! And these are our apprenticeships:
Vehicle Painter Apprenticeship (m/f/d)
Automotive Mechatronics Technician for Buses and Cars Apprenticeship (m/f/d) with a focus on system and high-voltage technology
Body and Vehicle Construction Mechanic Apprenticeship (m/f/d)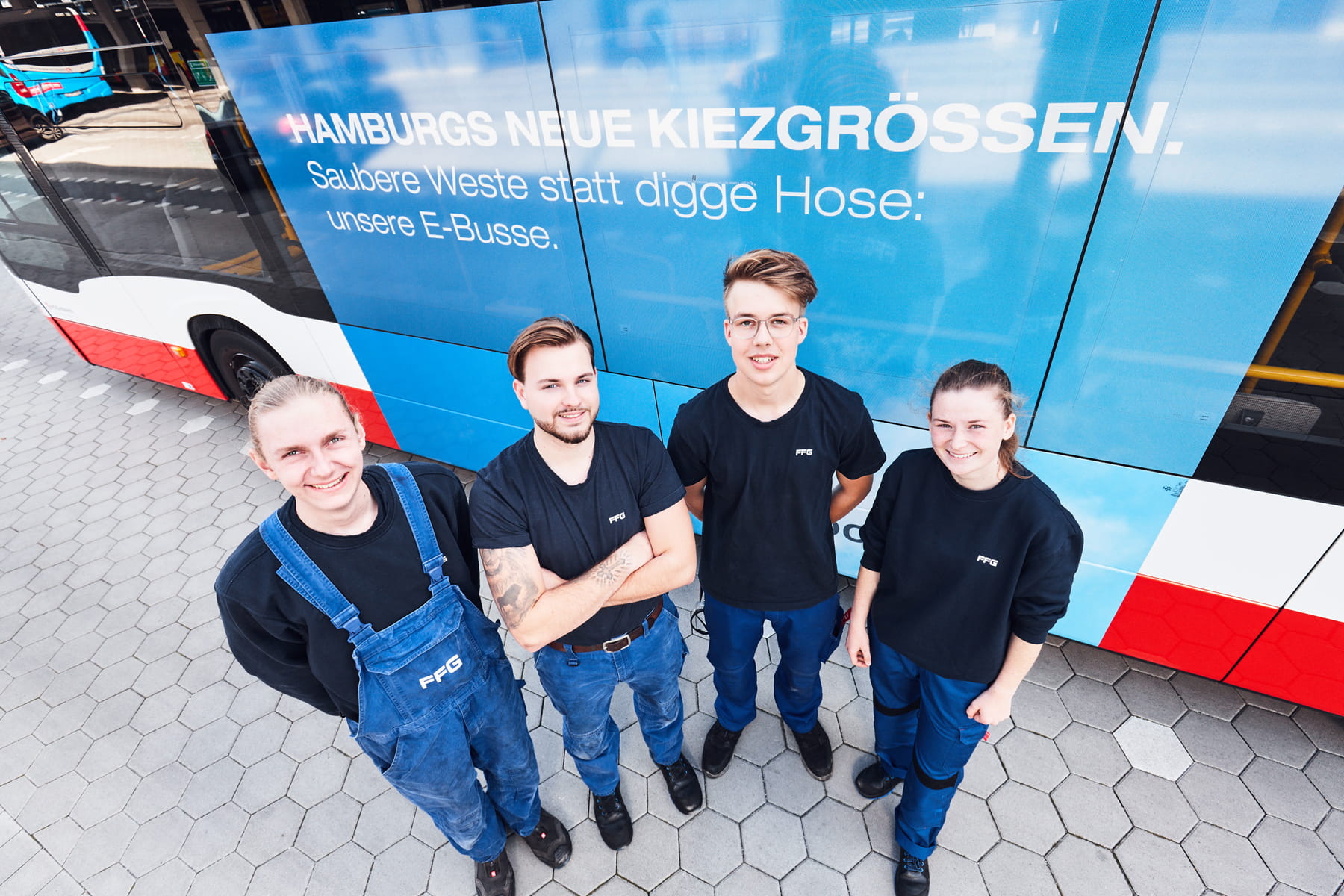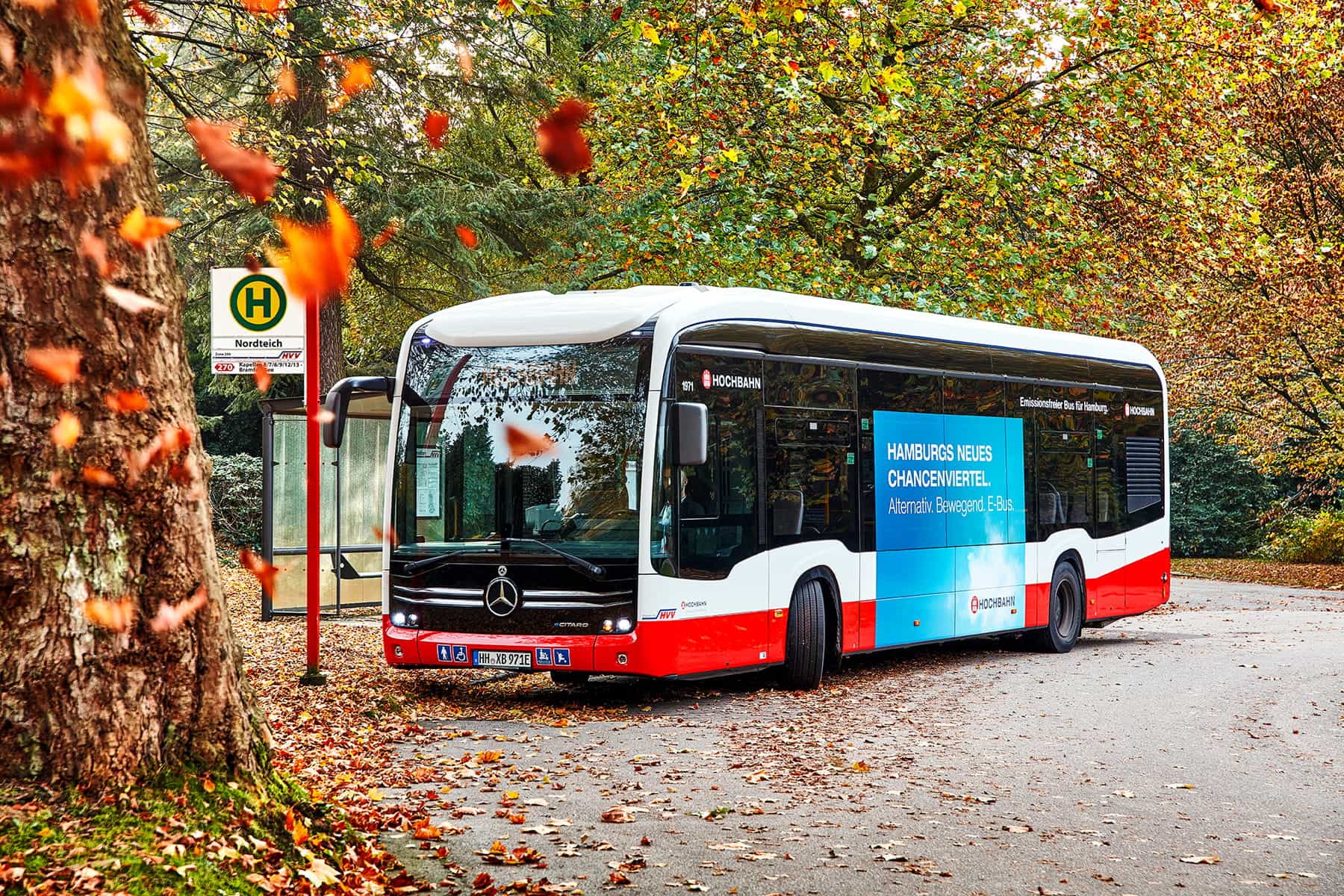 Sustainability at FFG
Our vision: With traditional handcraft and innovation for the mobility of the future.
We want to make a sustainable contribution to reducing CO2 emissions in local public transport. In this way, as a specialist for electric buses, we are already ensuring mobility in the public transportation of tomorrow.
Our focus is on using our highly qualified employees to make a significant contribution to the success of the transformation to a fossil-free bus fleet through the selection of suitable electric buses and their equipment, as well as maintenance and servicing.
We continuously address all company-wide aspects of sustainability and thus establish the necessary framework for achieving our sustainability goals.